Nets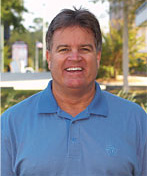 Live bait is the most important factor in catching Kingfish. Menhaden (also known as Pogys), Cigar Minnows, and Spanish Sardines all make excellent Kingfish bait. Remember - big baits bring in big Kings. Don't hesitate to throw little baits back in exchange for bigger options.

To catch these baits, you'll want a quality cast net that spreads well and sinks fast. I prefer a 10 or 12 foot net with 5/8 inch netting but anything 8 foot or larger will work. The Betts Super Pro Series cast net is my number one recommendation.

You'll also want a dip net to retrieve bait from your live well. This is a personal preference but I stock my boat with the Aftco Gold Series Bait Net. A dip net helps to keep your baits healthy so they'll swim better and attract bigger Kings.